Arturs Skutelis — "Manī Mīt" ten year anniversary concert
Live music visuals
Arturs Skutelis
is one of the most prolific artists in Latvian underground hip-hop scene, and on March 6, 2020 he celebrated the ten year anniversary of his
debut album "Manī Mīt"
by performing his biggest gig yet for an audience of 1300 in
Palladium
concert hall in Riga, Latvia.
Having an evocative sound inspired by jazz and avant-garde music, his lyrics often telling narrative stories filled with witty metaphors and literary references, this music is a thankful source for visualisations. With the songs in the concert lineup spanning from 2009 to 2019 and varying in subject matter, style and tone, it was equally a challenge and an opportunity to create an interesting and cohesive set of visuals.
Teamed up with
Emīls Kālis
, we developed a visual concept and unified art direction for the whole show and created visuals for each of the 36 songs performed. We created loops out of archive materials and remixed footage from old music videos, sampled old cartoons from 1930s, shot some fresh footage and designed a few that were purely motion graphics.
---
Live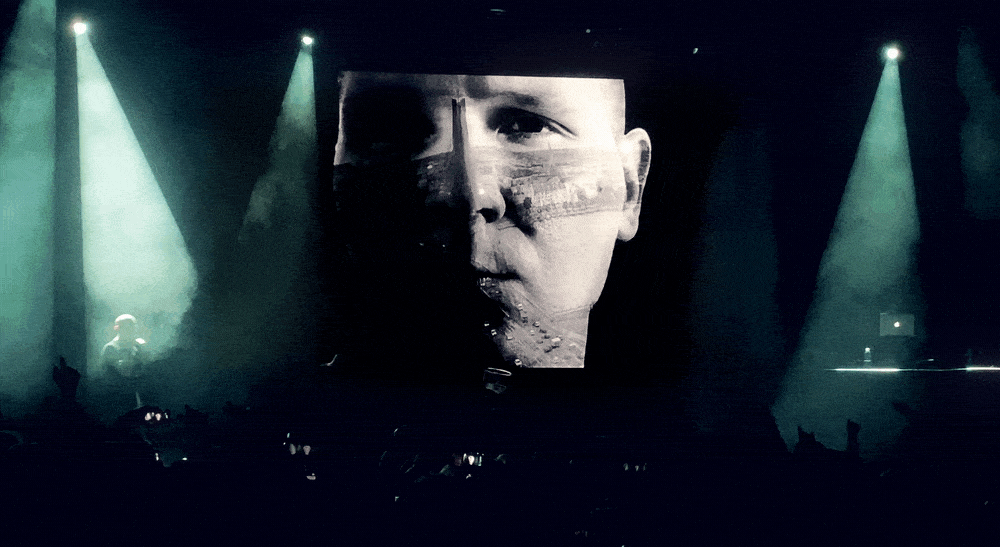 ---
Frames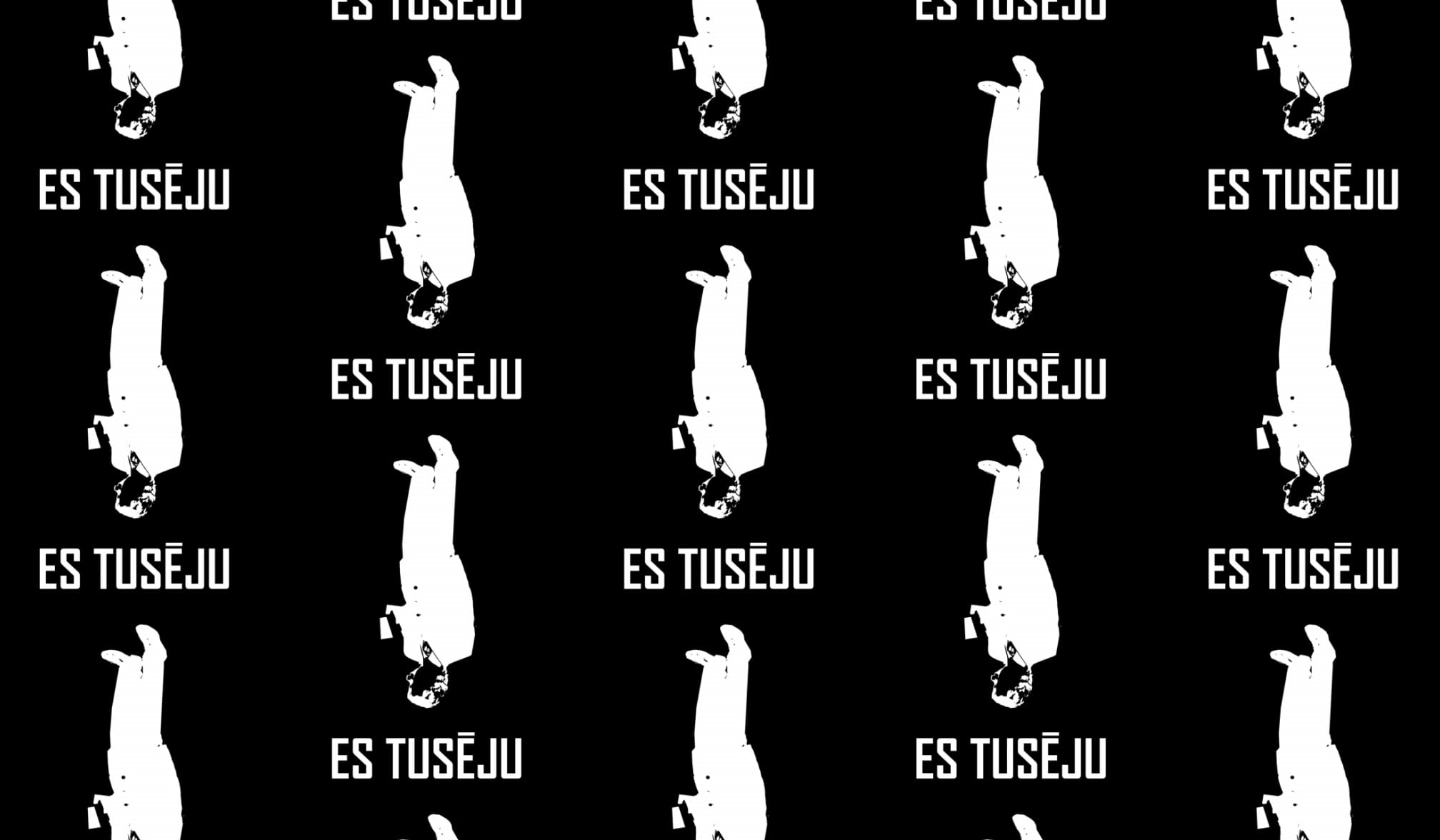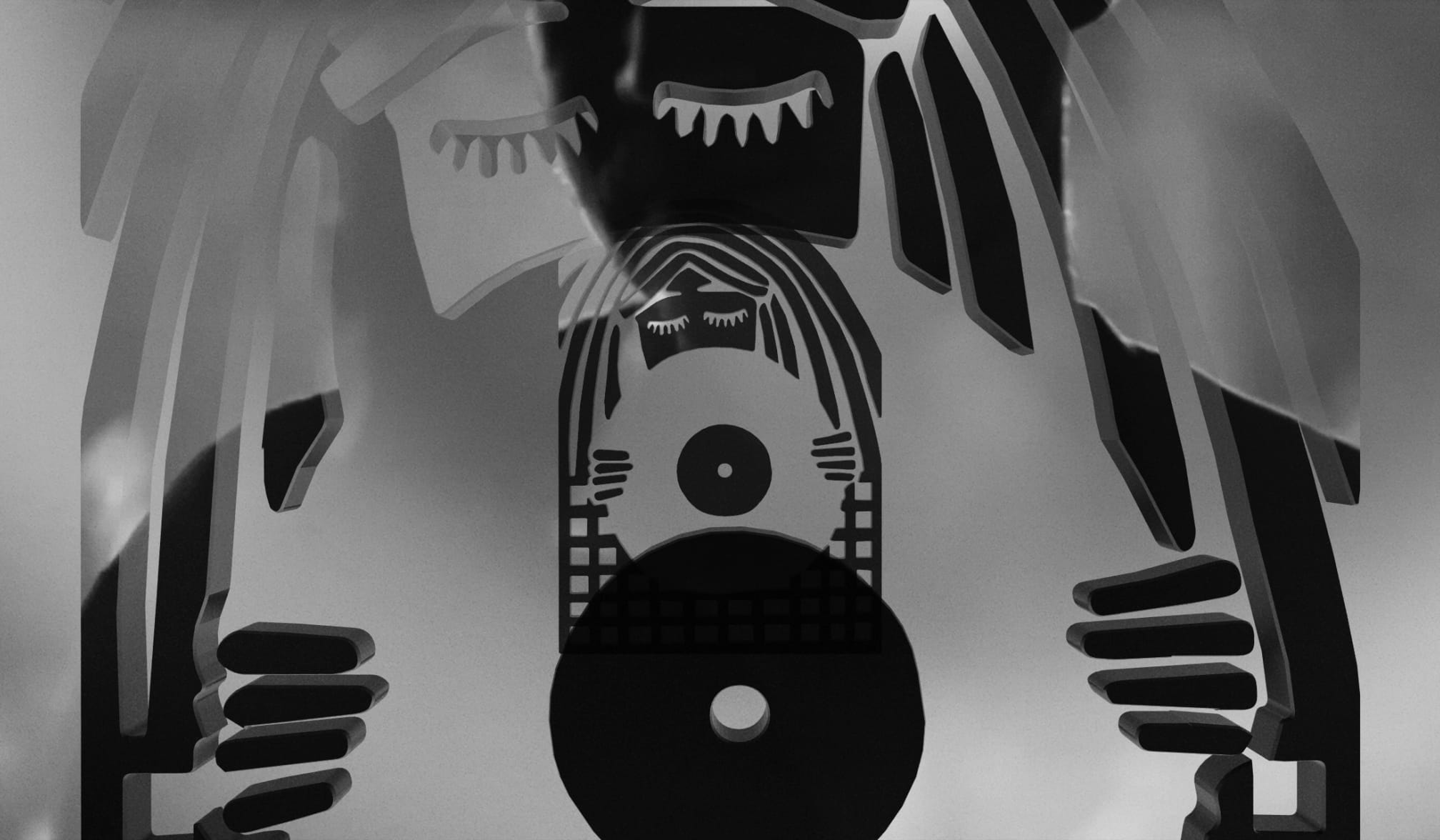 ---
---
Credits
00 Intro —— Direction - Kristaps Kazaks, Emīls Kālis. Shot, edited, graded - Emīls Kālis. VFX - Kristaps Kazaks.
01 Rīga Asinsritē —— Kristaps Kazaks. Studio footage shot by Emīls Kālis, aerial footage by Oskars Cirsis.
02 Nepiespiests —— Kristaps Kazaks, footage from "Nepiespiests" (2009) music video by Toms Rings.
03 Atmiņu Frontē Bez Pārmaiņām —— Emīls Kālis
04 Arhīvos Būs —— Kristaps Kazaks, footage from "dižas kultūras albums" (2011).
05 Viss Būs Tāpat —— Kristaps Kazaks, footage from "Nepiespiests" (2009) music video by Toms Rings.
06 Urbāni Radoša Brīvība —— Kristaps Kazaks, footage from "Urbāni radoša brīvība" (2011) music video by Toms Rings.
07 Saknes —— Kristaps Kazaks, footage from "Atskats HH NO LV 3" (2010) video, shot by Ieva Vīksne.
08 Es Tusēju —— Kristaps Kazaks
09 Tagad vai Nekad —— Emīls Kālis
10 Pēdējie Bohēmas Akordi —— Kristaps Kazaks
11 Vārds ir Aleksandrs —— Kristaps Kazaks, based on album cover design by Emīls Kālis, featuring Hieronymus Bosch's "The Vagabond" painting.
12 Puikas —— Kristaps Kazaks, using cartoons by Fleischer Studios from 1930s.
13 Varbūt Reprezents —— Emīls Kālis
14 Splīns —— Kristaps Kazaks, footage from "Splīns" (2020) music video by Dāvis Gauja.
15 Kaķis Baložu Barā —— Emīls Kālis
16 Katanas Iekarotāji —— Kristaps Kazaks, using She-Ra Princess of Power (1985) cartoons and footage from "Nepiespiests" (2009) music video by Toms Rings.
17 Vecmeistars —— Emīls Kālis
18 Viss Varēja Būt Vienkāršāk —— Kristaps Kazaks
19 Visu Vaina —— Kristaps Kazaks, footage from "Nepiespiests" (2009) music video by Toms Rings.
20 Cita Sieviete —— Kristaps Kazaks
21 Bāra Bērni —— Kristaps Kazaks, footage from "Bāra Bērni" music video, shot by Prosto Krasava.
22 Aizmirst Visu —— Kristaps Kazaks
23 Ardievu —— Emīls Kālis
24 Nelabums —— Kristaps Kazaks
25 Viss ir Iespējams —— Emīls Kālis, archive footage shot by Ingvars Leitis and Zigurds Strīķis (1989).
26 Izslēdz Telefonu —— Kristaps Kazaks, photos from Skutelis' personal archive
27 Triki —— Kristaps Kazaks, photos from Skutelis' personal archive
28 Vecāku Aizmirsts Bērns —— Kristaps Kazaks, photos from Skutelis' personal archive
29 Noziegumam Pa Pēdām —— Kristaps Kazaks, footage from "Noziegumam Pa Pēdām" (2010) music video by Toms Rings.
30 TTT —— Kristaps Kazaks, footage from "PKI Koncerts" (2018) recap video shot by Oskars Lūsis.
31 Reprezents 3 —— Kristaps Kazaks, using cartoons by Fleischer Studios from 1930s.
32 Pudeles Kondomi Ibumetins —— Kristaps Kazaks, using cartoons by Fleischer Studios from 1930s.
33 Pēcgarša —— Kristaps Kazaks, footage from "Pēcgarša" (2012) music video by Jānis Jēkabsons.
34 Maija Ornamentā Nav Tavu Asaru —— Kristaps Kazaks
35 Rīts Sasodīti Izdevies —— Kristaps Kazaks, archive footage from "Kas jāzin katram ielas gājējam" public service ad (1938), video journal "Padomju Latvija".
36 Tev —— Kristaps Kazaks

Reel soundmix —— Arturs Skutelis
Live footage —— Dārta Apsīte, powered by iPhone 11


Extended visuals reel featuring all the songs ︎