LMT: Systems

TV Spot
Advert for
LMT Systems
— the bespoke IT/IoT solutions arm of Latvia's biggest mobile network operator
LMT
.
Created by scanning iconic locations in
Riga, Latvia
with
lidar
drone and using the point cloud data to create particle systems, illustrating how the world looks through the eyes of technology and the interconnectedness of it.
---
Process
Before any motion graphics work could start, a workflow needed to be devised how to translate these high resolution point cloud data sets (up to
178 million points
per scene) from lidar scans to workable files that could be used to build a particle system.
First a rough edit/storyboard was done to establish what parts of the scenes were needed and what would be irrelevant.
Then the lidar scans was converted to .ply files in
CloudCompare
and then imported in
MeshLab
where the irrelevant areas of the scenes were cut off and the overall number of points were significantly reduced, resulting in a point cloud that was now usable for motion graphics. That was then meshed into an .obj and the color data from the points was used to export a UV texture map to go with it.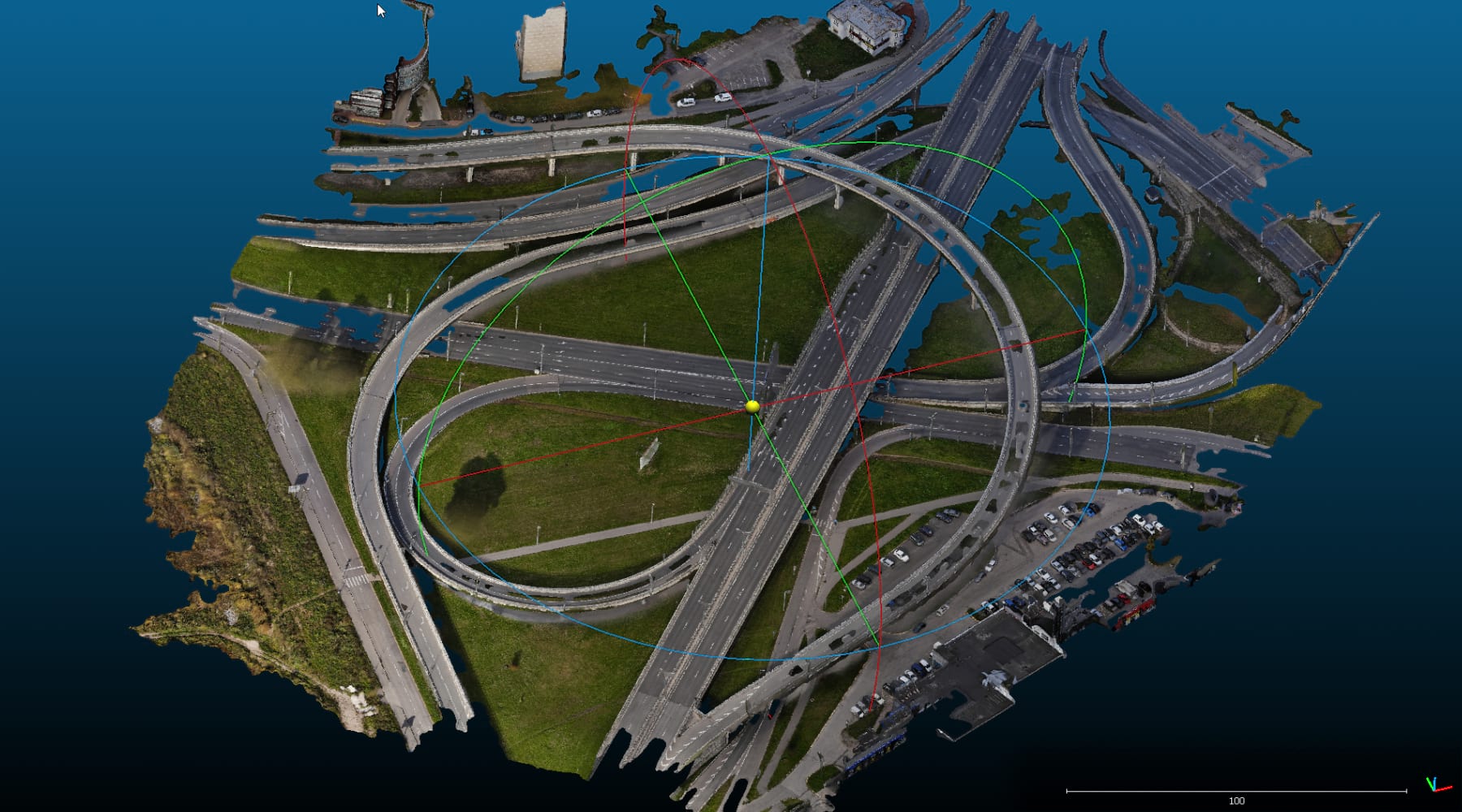 An interesting extra challange came late in the process – to seamlessly transition from the particle clouds into real life footage of people inside the LMT offices, ending the ad on a more human note.

The production team filmed the final shot with a drone and then scanned the scene with lidar. The camera move in the final shot was then tracked to create a matching 3D camera. The CGI scene made from the lidar data was positioned in 3D space to match the scene in the footage, setting up a seamless transition between the two worlds.

---
Behind the scenes

About the production side of the project, in Latvian.
---
Frames