Natural Chaos
AI art / Exhibition
AI generated piece created for
Let's Play with Chaos
exhibition at The Aram Gallery, as part of London Design Festival 2022.
Made with Disco Diffusion.
– – –

In the spring of 1989 a sample of water from the Baltic sea was put into an outdoor expermental system. All of its natural microbial life and its processes were observed and sampled twice a week, for 2319 days, until the autumn of 1995.


The natural interactions between the micro-organisms generated chaos - the ecosystem surprisingly never reached a stable state with long-term predictable food chanins. The predictability for this experiment turned out to be a small time horizon of 15–30 days, only slightly loner than the local weather forecast.
This shows that stability is not required for the existence of complex food webs and suggests that the long-term prediction of future for any species can be fundamentally impossible and that nature is governed by more chaos than we think.


This project uses cutting-edge AI text-to-image genereation to create animations based on the familiar verbal concepts. Similar to the 1989 experiment, the AI is given tet input of natural phenomena and asked to generate a moving image from it. The resulting animations are full of unpredictability and chaos that strangely resemble the one observed in nature.
What would it mean to accept both nature and AI as unpredictable entities? Would one eventually help to predict the other?
– – –
---
Live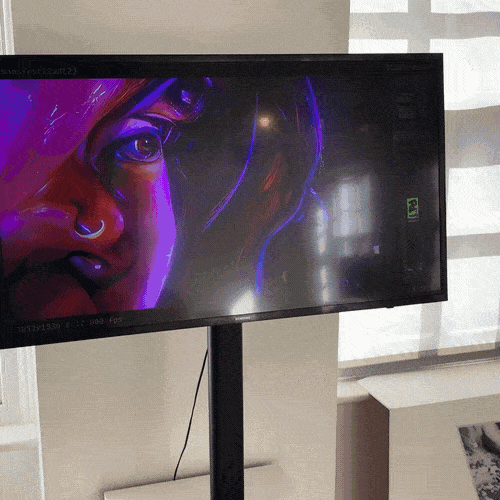 ---
Frames